Welcome to Konomi Kindergarten International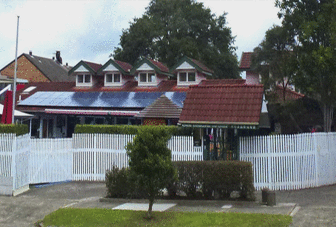 Konomi Kindergarten environment is designed to integrate Japanese traditional know-how into Australian culture. For some families it is our bilingual teaching and tradition practice to make the choice but for most of our families it is our passion for teaching and learning that make the choice desirable to be part of the Konomi Kindergarten's community. Our practice with environment will enhance children's learning and growth. We reflect, celebrate and respect children's culture and diversity and we have inclusive partnerships with our children and their families.
木の実幼稚園では、オーストラリアの環境に日本の文化を取り入れた保育を行っています。日本語と英語の言語環境や日本文化に触れることのできる場として当園を選択される方のほか、多くの保護者の方々からは、それら以外の「木の実幼稚園独特の保育」に支持を得ています。私たちは、保護者との連携を大切にし、子どもたちの発育と学習意識を高め、一人ひとりの文化や多様性を尊重した保育を目指します。
Congratulations, Rachael Sensei!